Whole House Water Filter Install in North Dallas, Prestonwood  – Water Lines and Trenching –  Full Installation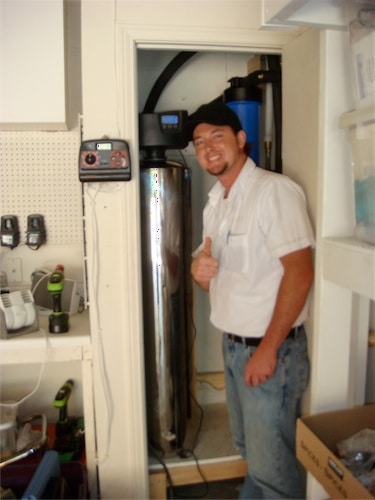 There are many benefits to having a whole house water filtration system including water taste, purity, better performance of your washing machine and dishwaser and more, but getting one installed can be difficult.  You can trust us to get the job done right for you.
Here is an installation of a whole house water filter we did in North Dallas in the Prestonwood area.
For this North Dallas whole house water filter installation a long trench was needed to get the water line to and from the garage which was toward the back of the home.  For durability and freeze protection PEX water lines were used.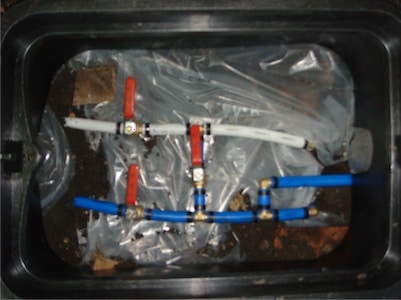 Because the main water line was at the front of the house and the homeowner wanted to be able to bypass the filter system I constructed a bypass system using 3 valves.

 The trench was over 60 ft long and 14″ deep.  The PEX was installed under sprinkler lines and french drain lines.