Plumber Keller, TX Plumbing Services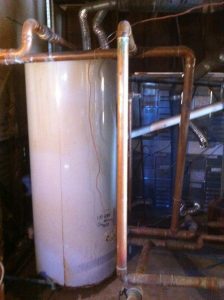 Looking for a plumber near me in Keller, TX? Dallas Fort Worth Plumbing has you covered. Professional Keller plumbing experts handle all kinds of plumbing problems like grease trap installation and service, gas plumbing and medical gas piping, electric plumbing, tankless water heater installation or service, sewer line installation and service, hot water heater repair or new water heater installation, slab leaks, drain cleaning and any other commercial or residential plumbing issues. From Keller emergency plumbing services  to hot water heaters Keller, TX trust the Keller plumbing company that cares, Dallas Fort Worth Plumbing.
Keller water heater company, Dallas Fort Worth Plumbing, we will install, service or repair your hot water heater and end your hot water problems! At Dallas Fort Worth Plumbing our hot water heater experts are ready to go at a moment's notice.  Call the Keller water heater plumbing professionals and we will get your hot water flowing again!
Tankless water heaters are energy efficient and have several benefits over traditional hot water heaters.  We can install your new tankless water heater which will provider you with an endless supply of hot water on demand.  No more cold showers when the kids use up the hit water!
Professional Licensed Plumbing Services in Keller TX
Dallas Fort Worth Plumbing specializes in water heater installation, service and repairs. The majority of homes have a traditional hot water heater with a tank that hold up to 100 gallons of water and is kept heated by thermostat control.  Some water heaters are more energy efficient that others.  The most common type in North Texas is the gas hot water heater with tank.  Because this is a gas appliance repairs and service should be performed by a licensed professional. If you have a problem with your hot water heater, don't worry, contact us and we will fix it for your FAST.
Tankless water heaters
Tankless water heaters heat water on demand and do not have a storage.  They last longer and have longer warranties than traditional tank style water heaters and save energy.  Tankless waters heaters also save space.  We can replace your existing water heaters with a new tankless system and save you money in the process.
Commercial Grease Trap Installation Service Repair Keller TX 76248 76262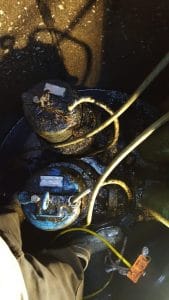 If you a building a restaurant, need grease trap installation service in Keller for your establishment or have any grease trap issues call on us.  We have installed and service grease traps all over the DFW Metroplex.  We can get the job done for you quickly at a very reasonable price so you can get back to work  and serve your patrons.
24 Hour Plumbing Service and Repair in Keller TX
When you have a plumbing problem it is an emergency and you need help right away.  At Dallas Fort Worth Plumbing our professional plumbers are ready to go day or night to help with your plumbing problems.
Keller Hydro Jetting / Hydro Jet Drain Clearing
Sewer and drain line hydro jetting cleans your drain lines like nothing else.  High pressure water strips away years of oil, debris, sludge, grease and even tree roots.  Let our plumbing professionals clear out your drain and sewer lines with our powerful hydro jetting equipment.
Sewer Line Installation, Repaid and Service Keller, TX 76248 76262
Dallas Fort Worth Plumbing installs, repairs, replaces and services sewer lines and main drain lines.  We can do a drain camera inspection to determine the cause of a clogged line and unclog it and get your drain working again.  We install sewer lines and drains for new contraction and commercial construction projects in Keller, TX as well.