---
 COMMERCIAL PLUMBING SERVICES IN FORT WORTH – DALLAS – DFW METROPLEX – MID CITES
"There are many great plumbers out there, but searching for a good one can be a chore.  The big plumbing companies that spend a fortune on advertising pass the cost onto you, the customer.  A plumbing disaster can be expensive and even more so when you call one of those huge plumbing outfits.
Water Heater Installation Keller TX | Gas Tankless Water Heater Plumber Southlake TX | Gas Hot Water Heaters | Water Heater Plumbing Service
Our approach is simple, we offer top notch service at a very reasonable price.  We work on recommendations and here online.  We pass the savings on to you." – Marc Sims, Master Plumber


Your Plumbing Problems Will Drain Away When You Call The Professionals at North Texas Plumbing
Your Dallas Fort Worth Plumbing, Medical Gas Piping and Grease Trap Experts
---
Solving YOUR Plumbing Problems FAST!
Rest Easy – We Got This!
From tankless water heater installation to grease trap installation service and repair to large commercial plumbing jobs and new construction with Dallas Fort Worth Plumbing you can Rest Easy – We Got This!
Plumbing problems from large to small we quickly and cost-effectively solve them all FAST so you can relax.
When you have a plumbing problem big or small it is always an emergency. You will feel better sooner when you call North Texas Plumbing and Air Conditioning, the local plumber that cares.
Skilled Plumbers That Want to Solve YOUR Problems FAST!
Fair and Honest
Discount Pricing
Medical Gas Piping Installation Experts in Dallas, Fort Worth and all across Texas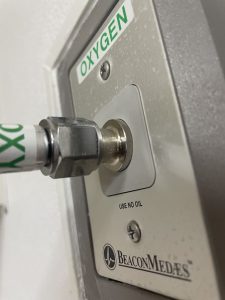 From hospitals to dentist offices, surgical centers and assisted living facilities we provide expert medical gas piping installation solutions in the Dallas Fort Worth Metroplex and all over Texas.
Our no hassle, flat rate pricing means everyone pays the same reasonable price no matter what part of town or which negiborhood you live in. This also allows us to do a quality job with out some one holding a stop watch to us We can assure you the first time you use dfw plumbing you will become part of the family and a valued custom for life.
Tankless Water Heater Installation & Repair in Keller TX Southlake TX and Dallas
A new tankless water heater installed by Dallas Fort Worth Plumbing means an endless supply of hot water.  No more cold showers when the kids use up all of the hot water!  Imagine the savings you will get by only heating water on demand instead of keeping a large tank hot all of the time.  If you are searching for hot water heater installation near me in Keller TX , Southlake TX or anywhere in the Dallas Fort Worth Metroplex RELAX.  You just found the experts.
Discount Plumbing Professionals – Top Service at the right price
---
Third generation Master Plumber, Marc Sims and his team of plumbing professionals is at your beckon call ready to spring into action to solve your plumbing problems FAST and save you money.
Tankless Water Heater Services in Southlake , Keller and across DFW TX
What Is A Tankless Water Heater and What Does it Mean for Me?
Regular water heaters hold a lot of water and keep it heated constantly within their large holding tank.  Constantly maintaining a large tank of hot water requires energy.  This energy is wasted when the hot water is not in use, which is most of the time. So, you are paying to heat water and keep it heated until you are ready to use it.  When you are gone all day at work or when you go on vacation it is still keeping it hot and wasting energy and your money. Tankless water heaters heat on demand which means water is only heated when you need it.  This means you SAVE BIG on your energy bills!  But, that is not the only advantage of going tankless.  One of the other huge benefits of a tankless water heater in addition to being green and environmentally friendly is that you will never run out of hot water!
Avoid the Potential Flood
Going tank-less can protect your home from water damage.  Think about this.  When a 100 gallon traditional water heater tank fails 100 gallons of water can be released.  By now you most likely you have heard horror stories from friends, family or neighbors about what happens when a tank fails and leaks 60-100 gallons of water and what kind of serious damage it can do to your home.  From ceilings to floors and more a failed tank can cause massive damage to your home and be a major nuisance!  With a tank-less there is no giant tank full of water, so the risk of flooding is seriously diminished.
But, wait.. There's More!
If that wasn't enough to convince you how much you are going to enjoy having a tankless water heater installed by North Texas Plumbing and Air Conditioning, consider this… Large tank traditional water heaters take up a lot of space.  Often they are placed in closets and they render the closet entirely useless for any other purpose.  Imagine ditching your two old water heaters and getting a tankless installed in your attic.. and getting TWO MORE CLOSETS IN YOUR HOUSE!  The advantages don't stop there.  Tankless water heaters are more durable and last 10+ years longer.  The savings grows and grows over time.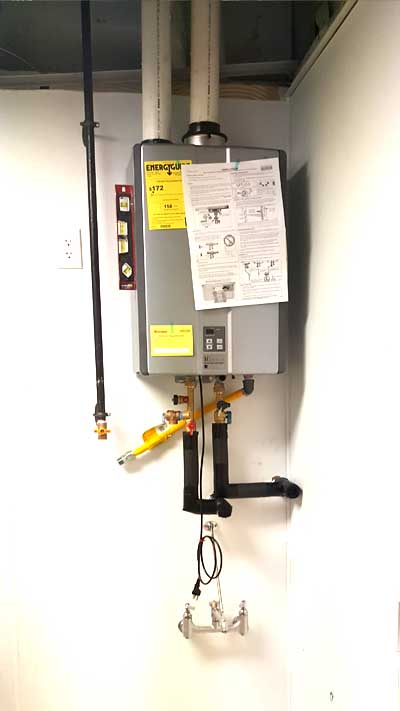 Tankless Water Heater Types
You can get a tankless water heater fueled by natural gas, propane or electricity.  Gas tankless hot water heaters are by far the most popular options. There are several sizes available as well to best match the needs for your home.  In addition to whole house tankless water heaters smaller units are also available for places like your kitchen or bathroom countertop.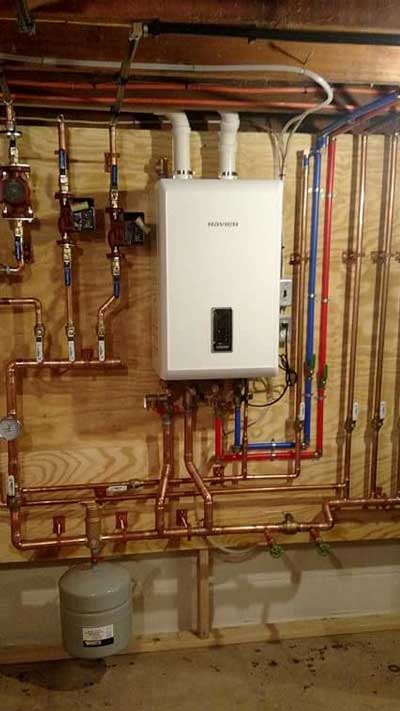 Plumbing Services in Fort Worth | Dallas Plumber
Based in Keller TX / Southlake TX Serving Dallas Fort Worth and the Entire DFW Metroplex
Tankless Water Heater Installation Plumber and Gas Water Heater Professionals
---
Grease Trap Installation and Grease Trap Repair Professionals
---
Drain Line Repiping |Water Main Repair and Replacement | Water Jet Pipe Cleaning | Water Line Rerouting |Tankless Water Heater Installation | Foundation Leaks and Slab Leak Repair | Sewer Line Repair and Replacement | Drain Cleaning | Gas Line Repair | Gas Line Installation
Dallas Fort Worth Plumbing Service Area Zip Codes
Plumber Keller TX | Plumber Southlake TX Plumbing Servicing Dallas Fort Worth Metroplex
76248 | 76262 | 76092 | 76096 | 75001 | 75006 | 75007 | 75010 | 75019 | 75038 | 75039 | 75062 | 75063 | 75080 | 75081 | 75082 | 75234 | 75248 | 75252 | 75287 | 75061 | 75060 | 75201 | 75202 | 75203 | 75204 | 75205 | 75206 | 75207 | 75208 | 75209 | 75210 | 75211 | 75212 | 75214 | 75215 | 75216 | 75217 | 75218 | 75219 | 75220 | 75221 | 75222 | 75223 | 75224 | 75225 | 75226 | 75227 | 75228 | 75229 | 75230 | 75231 | 76092
Plumbing problems large and small..
North Texas Plumbing and Air Conditioning FIXES THEM ALL!
water heater how to replace
water heater installation cost
cost of water heater installation
water heater replacement cost
home water heater installation
gas water heater installation
water heaters gas
water heaters
water heater repair cost
cost of hot water heater replacement
water heater installation cost
replace water heater
hot water heater install price
tankless water heaters
fix my heater
water heater how to install
fix heater in home
commercial grease trap service
grease trap installation
grease trap plumber for restaurants